BLACK PEPPER
Black pepper is the world's most traded spice. A warm and versatile essential oil, Black Pepper aids the wellness of multiple body systems, including immune and digestive.*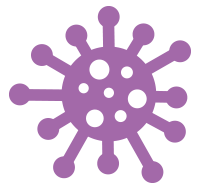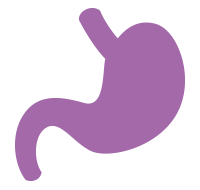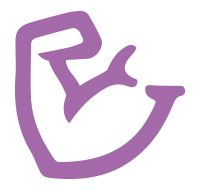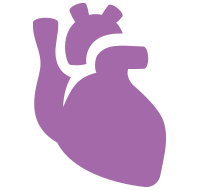 Description Black Pepper is best known as a common cooking spice that enhances the flavour of foods, but its topical benefits are equally noteworthy. This essential oil is high in monoterpenes and sesquiterpenes, known as antioxidants. It is an ideal oil to cook with, enjoyed both for its flavour and ease of use. Black Pepper invigorates the skin but should be used with caution when applied topically due to its strong warming sensation.
Research
Research has shown that Black Pepper can assist with skin regeneration, boosting metabolism, reducing sad and anxious feelings, and maintaining healthy cholesterol levels already within the normal range.
☆Tissue remodeling, wound healing and metabolism☆
☆Assisting with sad and anxious feelings☆
☆Assisting with cholesterol uptake☆
☆ helps calm withdrawal anxiety ☆ increases cellular oxygenation ☆ powerful anti-oxidant ☆ increases serotonin levels.
Empowered Life Series: Cooking With Essential Oils, Lena Schwen
How to Use |
Aromatic ☆To relieve yourself of anxious feelings, place a few drops of Black Pepper essential oil into a diffuser or inhale it directly to receive its aromatic benefits |
Internally To provide your body with greater antioxidant support, put one or two drops of Black Pepper essential oil into a Veggie Capsule and take internally. ☆ Taking Black Pepper in a Veggie Capsule can also help support healthy circulation and cellular function. Dip a toothpick into black pepper essential oil and chew to relieve cravings. Add to meats, soups, entrées, and salads to enhance food flavour and aid digestion. |
Topically One of Black Pepper essential oil's unique qualities is its ability to provide warm sensations when applied topically. This factor makes it a perfect oil to use in a relaxing massage blend. Create your own warming and soothing massage blend by combining one to two drops of Black Pepper essential oil with a carrier oil. ☆ Apply a few drops of Black Pepper essential oil to the bottom of your feet for a stimulating pick me up.
Cautions Possible skin sensitivity. Keep out of reach of children. If you are pregnant, nursing, or under a doctor's care, consult your physician. Avoid contact with eyes, inner ears, and sensitive areas.
Primary Benefits Antioxidant. Sharp, invigorating aroma. Enhances food flavour. Soothing and calming to the emotions. Feels invigorating on the skin. Aromatic Description Hot, sharp, fruity, spicy Collection Method: Steam Distillation Plant Part Fruit Main Constituents Caryophyllene, limonene, sabinene [Dr. Sue PDF]
Empowered Life Series: Cooking With Essential Oils, Kisane Appleby
Soothing Oils (Monoterpene back-bone)
MELISSA, LEMONGRASS, BLACK PEPPER, SPEARMINT, DILL
When thinking about our oils, dōTERRA's own Dr. Hill is encouraging us to look at the Chemistry and what major properties they contain. It makes it easier to choose a second, or third oil/blend to enhance desired outcomes!! 🧡❤
To Contact Christina Froese: Illuminated Wellness:
Mobile: 250-203-1793
Email: christina@ChristinaFroese.com